ACCORDION SMOKE CONTROL CURTAIN SYSTEMS
Concertina smoke curtain MSB-BLIND DH-60
The concertina smoke control curtain model MSB-BLIND DH-60 is an invisible fixture, the purpose of which is to create deposits or channels intended for the accumulation or steering of smoke to areas where it can be evacuated.
Its design allows smoke deposits to be created with various dimensions, respecting the concept of open-plan space since side guides are not necessary.
It is a hidden system that remains retracted in its container drawer until it is activated, generating an automatic and controlled deployment.
Smoke control curtains are a light, aesthetic and innovative solution to design open spaces free of obstacles while meeting the compartmentalization requirements of fire sectors.
You can also go to the smoke curtain category to see other solutions.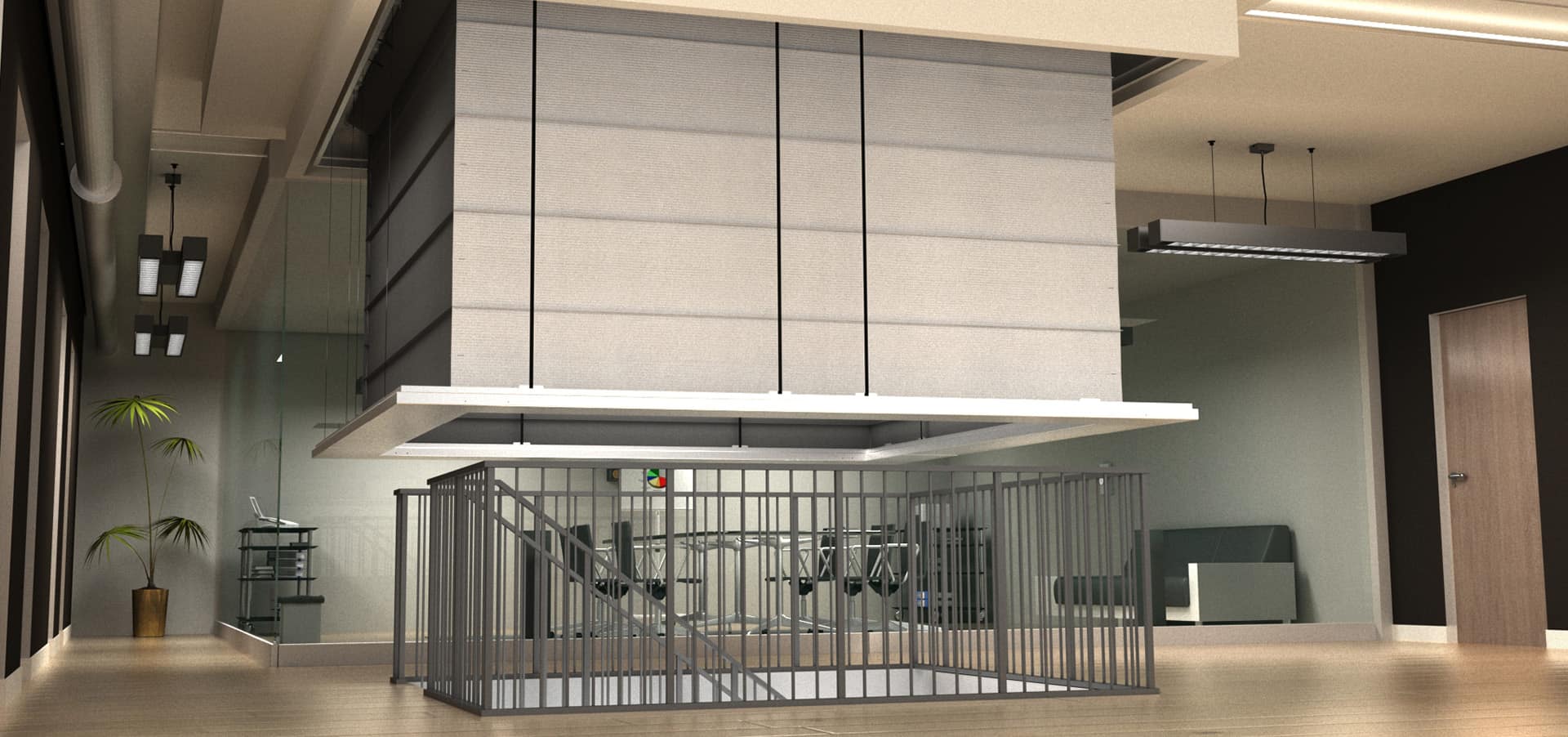 Protective purpose
Protection and impermeability to smoke 60 minutes 1000 ºC (DH-60).

Adaptable to different dimensions without the need for side guides.

Adaptable to multiple installation configurations.

Modular system for long lengths.
Characteristics
The MSB mobile curtains are made of a technical fabric with the fiberglass reference 450/PU/2, coated on both sides with polyurethane, a fire-retardant material that makes handling the fabric easier while giving it greater rigidity, impermeability and preventing it from fraying.
This material also repels water and is highly resistant to cuts and acids.
The intended use of the system is to remain continuously open, closing only in the event of fire upon receiving an activation signal from the control panel or any fire detection element in the building.
TECNITEX MSB BLIND DH-60 smoke control curtains are installed to completely close the smoke deposit down to ground level, in the case of the ASB-3 and ASB-4 systems, or leaving a free space of 2.5 m from ground level to the system counterweight bar in its deployed position, in the case of the ASB-1 and ASB-2 systems.
The systems are not intended to be reused or reopened for evacuation or access by firefighting personnel.
*Note: We have a wide range of trim profiles and trims for fitting against ceilings
Exploded view
1. Head box galvanised sheet finish.
2. Removable supports for the reinforcement of the box and roller holding. Front opening. Manufactured with rounded edges without edges or corners.
3. Roller without warhead for winding the strips.
4. Motor SMK depending on model with technology "TGFS" Total. Gravity Fail Safe Solution.
5. Container tray of fabric.
6. Metal straps for elevation.
7. Fiberglass technic fabric.

I'm interested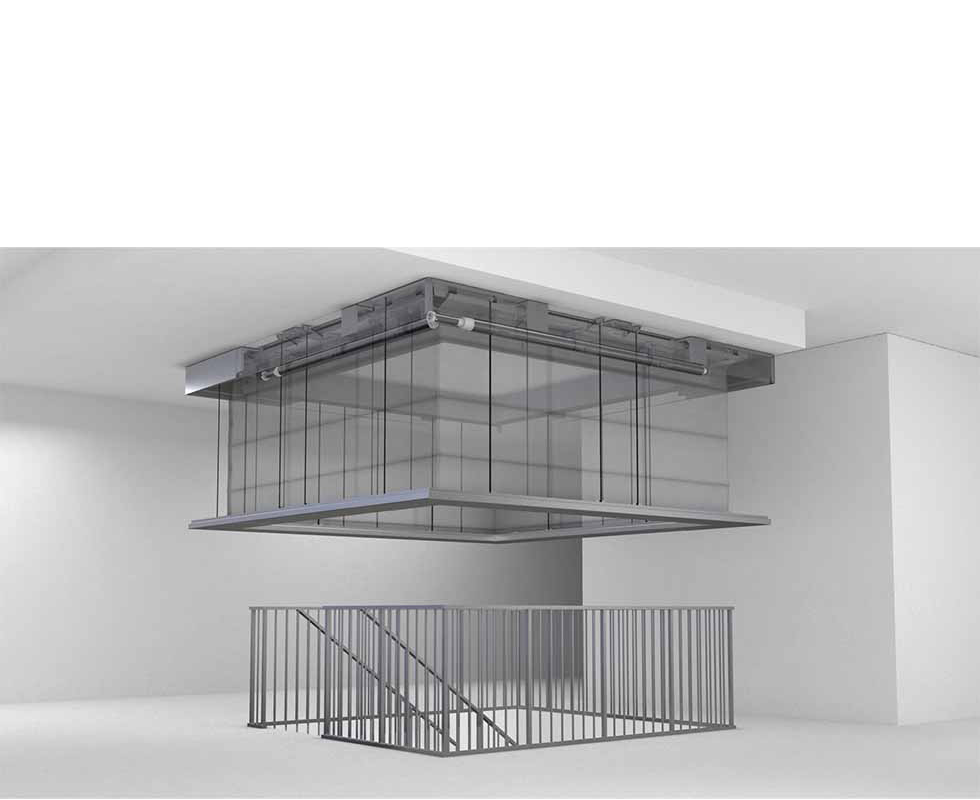 System of
Smoke Control Curtains