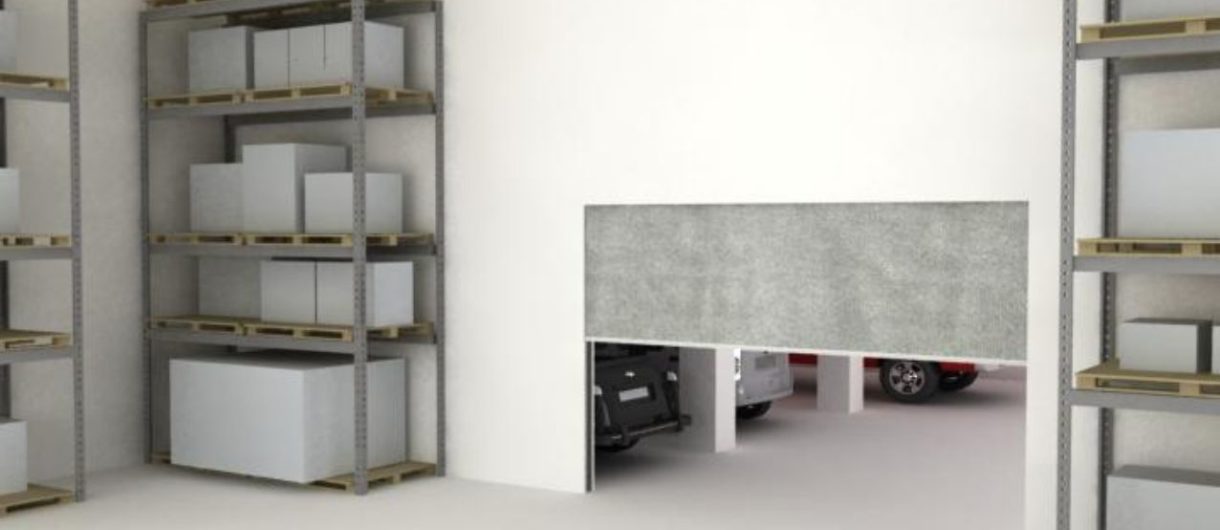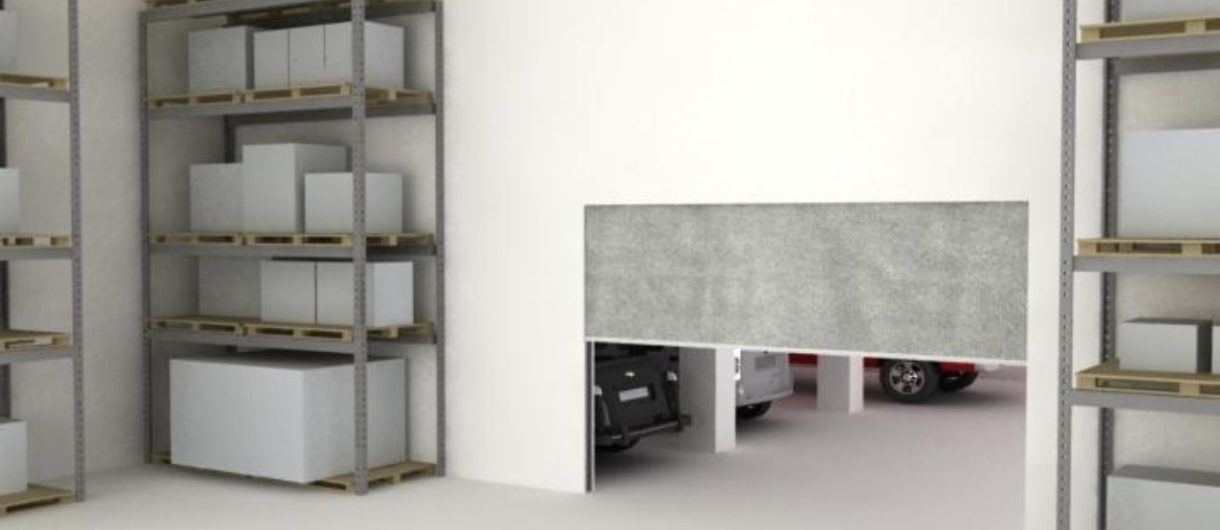 17 / 03 / 2022
/
Fire and smoke
Invisible firewall systems: types, applications and maintenance
Currently, fire sectorization is a key component for the protection and safety of any installation. The systems created in this regard are essential when it comes to preventing the spread of fire and smoke in the event of any fire, protecting spaces and reducing the amount of damage.
But although these passive protection systems are increasingly necessary, we must not forget that many facilities need large and open spaces on a daily basis, without elements that block the passage or vision. That is why, in recent years, invisible systems capable of being activated and showing themselves only in times of need have been developed.
Our colleague Carlos Cenamor Gómez, an engineer at Tecnitex Fire Systems, gave a talk on invisible firewall systems on February 24 at IFEMA, within the latest edition of SICUR. And today we want to gather here in one place everything that Carlos mentioned to help you in your projects. Let's start!
What types of invisible systems can we find?
Within the currently existing systems, fire curtains are extremely important. These curtains are mobile and automatic systems, specifically designed to guarantee the integrity of any building, the insulation of spaces affected by a fire, low radiation or impermeability to smoke.
At Tecnitex Fire Systems we already offer a wide range of invisible, innovative and functional curtains. These are compact and light solutions, capable of not overloading roofs or lintels and resisting temperatures above 1000ºC. Some examples, perhaps?
The MFB E-120 fire curtain, whose main objective is to prevent the spread of flames in an installation. It is capable of withstanding direct contact with flames or temperatures above 1000 ºC for more than 120 minutes. And although it is true that it does not have thermal insulation or low radiation emissivity, it is an ideal solution for exteriors or areas where there are no nearby flammable elements (in the area of the curtain not exposed to fire).
The MFBI EI-180 system, an automatic solution that has a fire curtain and an irrigation system (which work together). This more complex solution has been designed to guarantee integrity, thermal insulation and impermeability to smoke for more than 180 minutes at a temperature of 1000ºC… and it is ideal for its versatility, lightness and aesthetics.
The MFB Ew-120 system, a mobile and automatic textile barrier ideal for partitioning any large space. And thanks to its characteristics, it is capable of ensuring integrity in the face of flames, impermeability to smoke and low thermal radiation emissivity (with a resistance of 120 minutes at a temperature of more than 1000ºC).
But after becoming familiar with all these solutions, a fundamental question comes to mind…
What are the fields of application of invisible fire curtains?
When applying these invisible systems, it is important to always take into account various regulations such as the Fire Safety Regulations for Industrial Establishments, the Fire Protection Installation Regulations and the Technical Building Code. We must comply with these regulations and their updates in all the facilities in which we work.
With these in mind, we at Tecnitex Fire Systems have carried out several tests in different circumstances (taking into account their installation in protected frontal spaces, in more exposed spaces and in holes). And we can confirm that our solutions can be installed in various facilities due to their resistance and protection.
But whatever your application, it is important to note that maintaining these invisible solutions is critical to their proper function. But what should we take into account during this maintenance?
Maintenance: regulations and problems that may come up
The maintenance of this type of invisible system is influenced by the Regulation of Fire Protection Installations (RD 513/2017), having to always keep in mind the tables that appear in Annex II. They present some guidelines, actions or minimum tasks that must be carried out to guarantee that these systems work correctly when they have to be activated (although we always recommend applying some more guidelines so that maintenance and revisions are more complete).
Despite these recommendations, common problems are observed in many installations (which should be avoided). Among these problems we can highlight the following:
A. Lack of trained staff
On many occasions, the installation of these solutions and their subsequent maintenance are not carried out by qualified personnel. And this can cause the chosen system to function incorrectly when the need arises.
We are aware that these invisible systems are simple, but they must always be handled or carefully reviewed by personnel with experience and knowledge in this regard, capable of taking these solutions to their maximum potential and advising the team responsible for the space at all times.
B. Lack of traceability of maintenance operations
As we have previously mentioned, it is essential to carry out a series of minimum maintenance actions or tasks, but on many occasions, these are not done or are carried out incorrectly (either because the regulations are not followed, or because the instructions of the manufacturers or because these tasks are not recorded correctly, checking some elements too many and forgetting to check other components). This can lead to problems in the future that could be avoided with good traceability.
C. Lack of real-time control
In addition to what has already been mentioned, it must be taken into account that most firewall solutions do not have control systems that are capable of monitoring their status automatically and in real-time (and the fact that these systems are invisible makes it difficult, in addition, the visual control of its components). This does not allow to know the real state of these solutions and to know if there are breakages, defects or similar problems that hinder their operation in times of need.
D. Events or actions not visible and not recorded
During the useful life of the fire curtains, different events can also occur beyond a fire alarm, such as power failures, battery or motor failures and a long etcetera. The fact of not having an automatic control in real time does not allow these alerts to be recorded or possible behavior patterns to be detected, which can make it difficult to maintain the fire curtains and their proper functioning.
E. Lack of visible control boxes
In many installations, there is no easy access to the control panel for invisible systems. In this way, it is not possible to correctly control the fire curtains or know how these systems are.
After reading all these points, have you noticed that one or more have occurred in any of your projects? You have to bear in mind that each of these elements can cause serious problems in the management and maintenance of these invisible systems, but there are a number of solutions that can help in our day-to-day life.
What solutions can we offer for the correct management of invisible firewall solutions?
Of all the existing solutions today, we want to especially highlight two…
A. Remote control
Remote control has become an essential element today in the face of any technology. By connecting a device (be it a mobile phone, a computer or another panel) to the invisible systems installed in a space with IoT technology, you can control them remotely, perform special configurations at a specific time or schedule periodic (and automatic) prevention tasks, control and maintenance. This will allow easier, simpler and more direct management (regardless of where the responsible person is).
B. Interface to manage data and centralize documentation
Apart from remote control, an interface can be used to store all the data and records generated around the installed systems. The person who has access will be able to have all the documentation of their systems at hand, read complete maintenance reports, and even receive alerts when a mechanical, electrical or other types of problem arise. This undoubtedly helps to know the current situation of a project, monitor it on a day-to-day basis and maintain the systems much more effectively.
If you need advice on any of these solutions, our team will be able to inform you, advise you and give you all the details you need. Shall we talk?