TECNITEX MFB E-120 is a comprehensive fire curtain with a sectorised function which guarantees its integrity against direct flames or a temperature of over 1000°C for 120 minutes.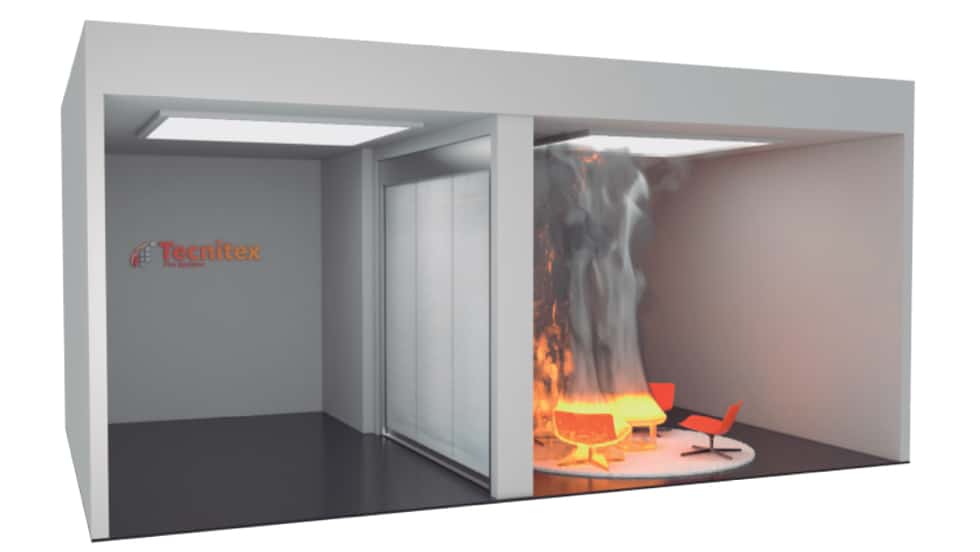 Protective purpose
Preventing the propagation of flames to the neighbouring sector.
Fire resistance for 120 minutes at over 1000ºC (Integrity).
Large dimensions of up to 12000 x 8000mm (Width/Height).
Characteristics
The system is made up of technical textile reference TECTEX 710-PU/IN/2, made from class E fibreglass reinforced with steel Inconel, covered with a flame retardant polyurethane compound on both sides.
Technical diagram
The TECNITEX MFB E-120 fire curtain is installed with the intent of integrity, where in the case of a fire advancing, the elements of the adjoining sector may be affected by the emission of thermal radiation. These systems are especially suitable for outdoor areas, or areas where there are no flammable elements near the unexposed face.
I'm interested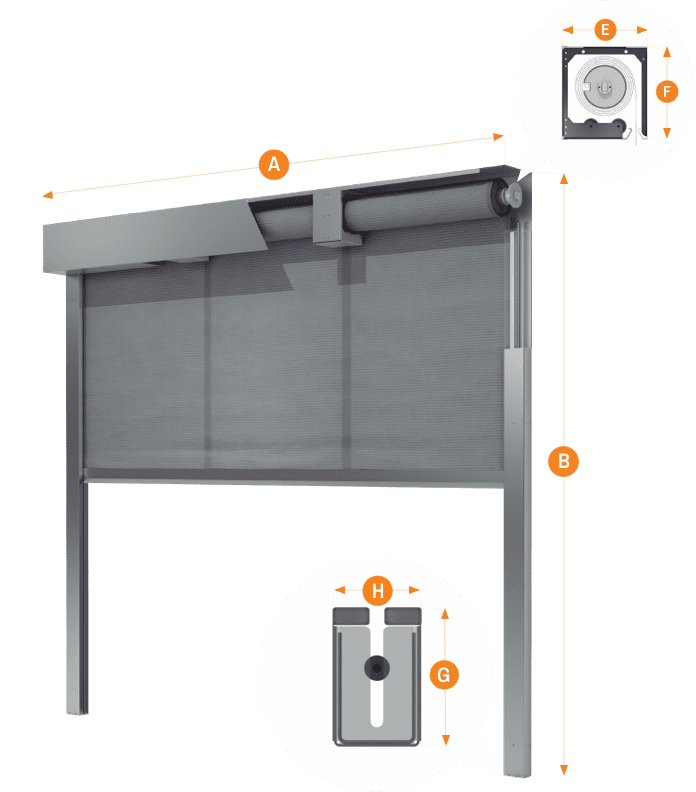 BOX
MAXIMUM DIMENSIONS (A)
BOX DIMENSIONS (E/F) mm
SERIE-S22
Up to 5500 wide (depending on height)
220X220 MM
SERIE-S22
Up to 8000 high for max. width of 3500
220X220 MM
BOX
MAXIMUM DIMENSIONS (A) mm
BOX DIMENSIONS (E/F) mm
WIDTH (A) mm
HEIGHT (B) mm
SERIE-R24
12000
6500
220X220 MM (WIDTH/HEIGHT)
SERIE-R26
12000
8000
240X260 MM (WIDTH/HEIGHT)
GUIDES
MAXIMUM DIMENSIONS (A) mm
GUIDE DIMENSIONS (H/G) mm
WIDTH (A) mm
HEIGHT (B) mm
SG-120
12000
Up to 4500
70X120
SG-130
12000
> 4500
70X130