EW-120 fire curtain system
Fire curtain with low thermal emissivity MFB EW-120
TECNITEX MFB EW-120 is a fire curtain with low thermal emissivity which, in case of fire, prevents the spread of flames, in addition to ignition of elements located at a safe distance by radiation.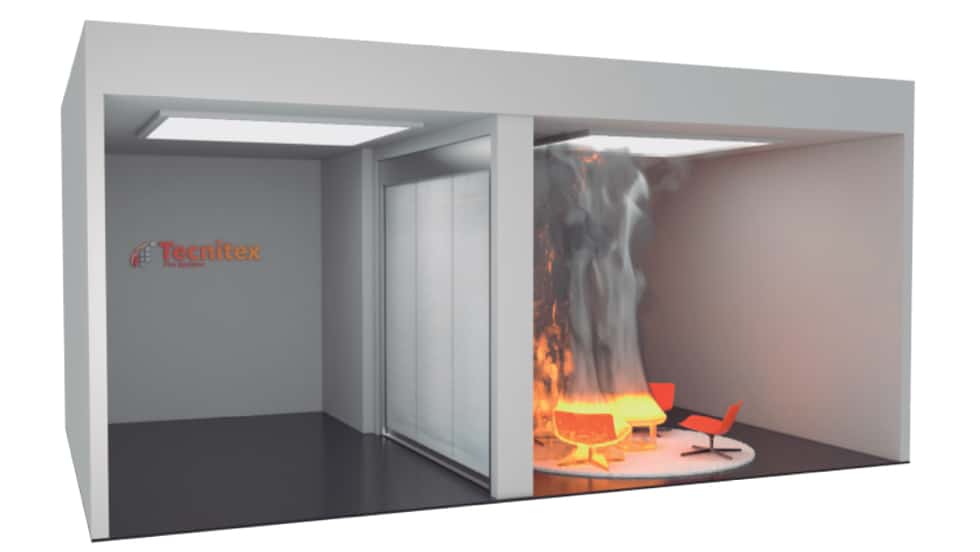 Protective purpose
120 minute fire resistance at over 1000ºC (Integrity).
Low emission of radiation for 60 minutes at 1000ºC ≤15 Kw/m2.
Large dimensions.
Characteristics
The system is made up of technical textile reference TECTEX 1120-IT/IN/L2, made from class E fibreglass reinforced with steel Inconel, covered with aluminium foil on both sides, acting as an element to limit thermal radiation.
Technical diagram
The MFB EW-120 fire curtain is installed with the purpose of integrity and reduced radiation. This system may replace systems with thermal isolation provided that a perimeter area is respected with regard to flammable elements or exhaust channels, without the need for irrigation systems.
I'm interested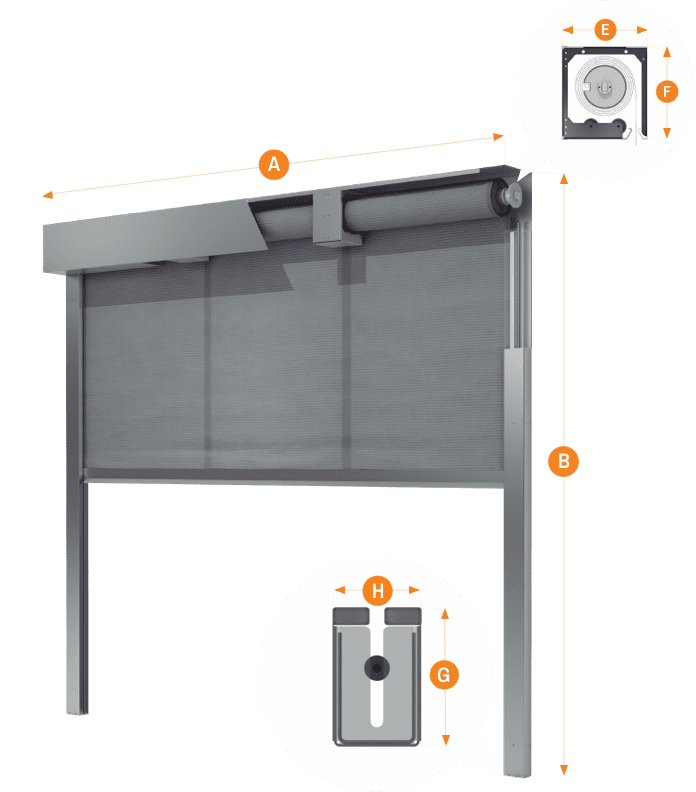 BOX
MAXIMUM DIMENSIONS
BOX DIMENSIONS (E/F) mm
WIDTH (A) mm
HEIGHT (B) mm
SERIE-S22
4500
3500
220x220mm
SERIE-S24
4500
7000
240x260mm
BOX
MAXIMUM DIMENSIONS
BOX DIMENSIONS (E/F) mm
WIDTH (A) mm
HEIGHT (B) mm
SERIE-R22
12000
3500
220x220mm
SERIE-R24
12000
6500
240x260mm
SERIE-R26
12000
8000
260x300mm
GUIDES
MAXIMUM DIMENSIONS
BOX DIMENSIONS (E/F) mm
WIDTH (A) mm
HEIGHT (B) mm
SG-120
12000
Up to 4500
70x120mm
SG-130
12000
> 4500
70x130mm